Rodent Control in Savannah
While many pests are no more than an annoyance and nuisance around your property, rats and mice can wreak serious havoc. Not only can they chew up your personal belongings, but they also chew on electrical wiring, putting your home at risk of a fire. What's worse, they can also carry and spread dangerous diseases. Luckily, the technicians at Bee Green Pest Solutions have your back! Our rodent control in Savannah has everything you need to eliminate rodent infestations and prevent them from ever coming back. 
Call us today if you're noticing:
Rodent droppings
Chew marks on furniture or belongings
Scratching noises coming from your walls
Mysterious holes in your walls or floors
Any other potential sign of rodent activity
Same-Day Rodent Removal
It's important to act fast when you identify a rodent problem. If these disease-carrying invaders didn't sound bad enough already, they can actually produce up to 10 litters per year, so it's vital to put an end to them before they reproduce in your home. At Bee Green, we pride ourselves in providing same-day services when you call us before noon. We'll have the critters out before you know it! When you choose our rodent exterminators in Savannah, you'll also get:
A free inspection to identify the extent of the infestation and potential entry points.
Effective rodent removal that guarantees protection and prevention.
Contract-free options for rodent control without a commitment. 
Our 100% satisfaction guarantee. 
Rodent Protection and Prevention
Bee Green Pest Solutions recommends sealing entry points and eliminating potential food sources. We advise sealing holes and cracks, especially those larger than half an inch in diameter, which small rats can crawl through. Further, any broken pipes should be repaired to remove these easy access points for rodents. To remove rodents from your home, we may use sprays, repellents, and mousetraps.
If you see or hear rodents or notice the damaging effects they can cause, contact Bee Green Pest Solutions to protect your structure, belongings, and the people that live in your home or work at your business. Rodent control in Savannah has never been easier!
Most Common Rodents in Savannah
Savannah boasts a wide variety of wildlife, and this doesn't stop at rodents! However, if you're dealing with a rodent infestation in your home, it's likely one of 3 of these common rodents:
House Mice
These rodents have heads and feet that are much smaller than rats, and they are often gray in color. House mice are also nocturnal, and while they eat very little, they leave around 50 droppings on your property every day. They tend to live out of sight in warm areas such as clothing or insulation materials. They are adept at spreading disease, particularly salmonella, which is why touching their feces can be dangerous, especially for small children.
Image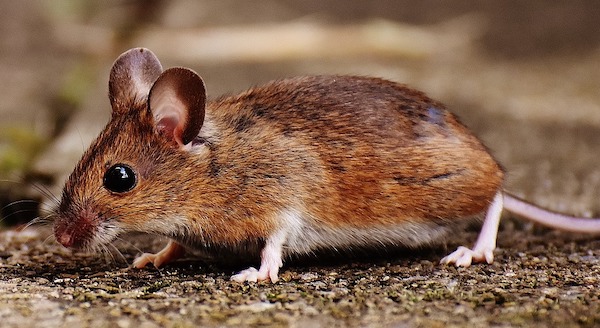 Norway Rats
These rats grow to between 8 and 10 inches long and are brownish gray in color with a much shorter tail compared to the roof rat. They are another nocturnal rodent and can jump to a height of around 3 feet!
Image
Roof Rats
These rodents can be identified by their long tails. They can grow to 7 to 8 inches long, and their body is covered in black fur. They enjoy our warm Savannah climate and large availability of local food, which is why they live near trees, mature landscapes, and irrigation canals. Roof rats forage both indoors and outdoors at night and can easily climb wires, vines, and trees to gain access to your home. They contaminate your food, chew wiring, and use insulation as their nesting material. You may most likely hear roof rats before you ever get a glimpse of them.
Image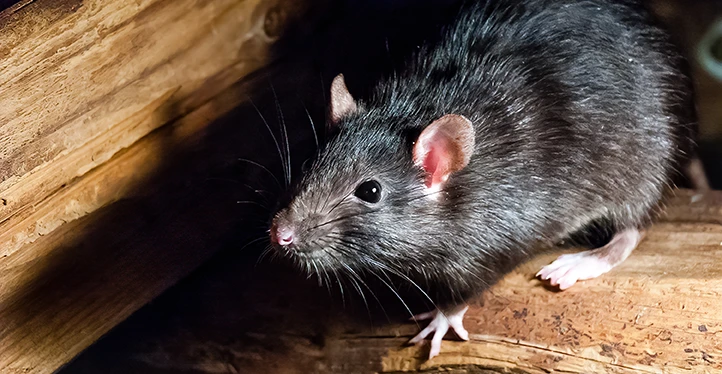 Image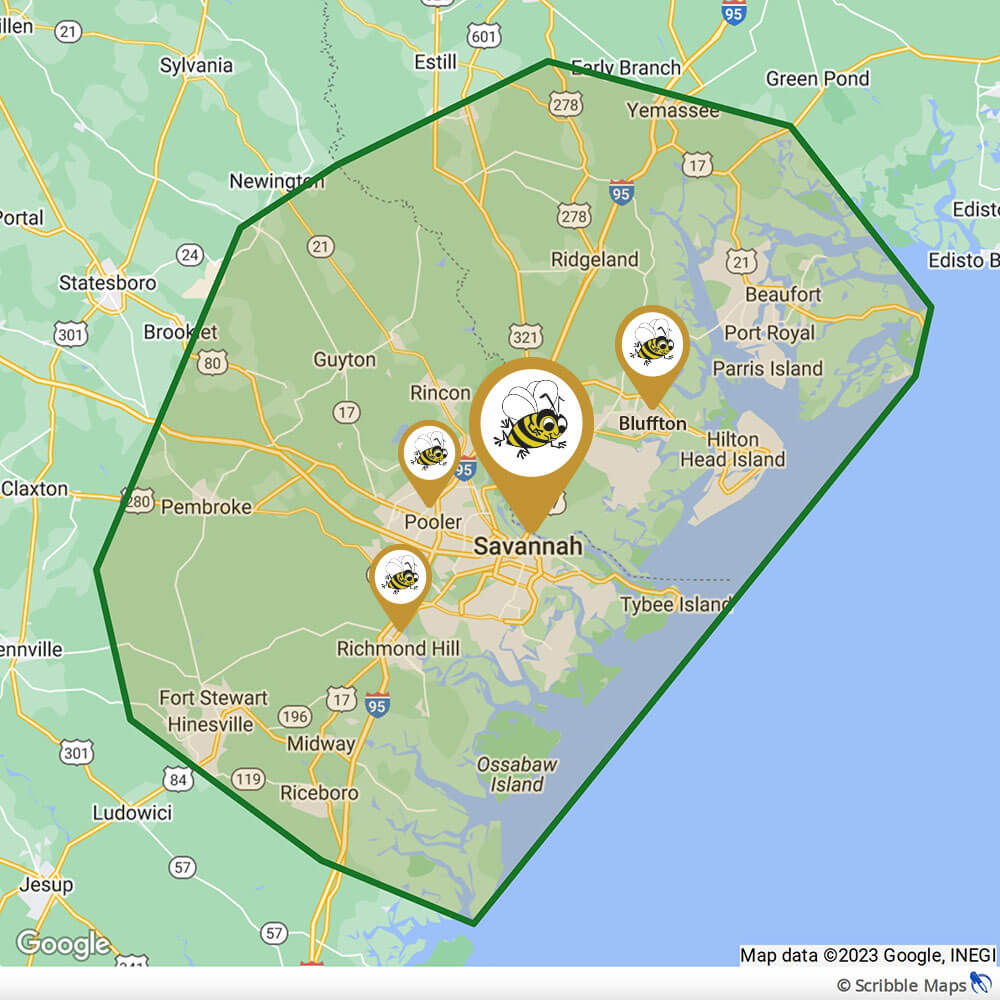 Areas We Service Around Savannah
Sunny, warm, and full of history, the Savannah area isn't just where we work, but it's our home as well. We're proud to serve our local communities and keep the area's homes free from pests. So the next time bugs get indoors, let the locals get rid of them!