Image

Get a Free Quote on Same-Day Pest Control
No one wants to wait to get rid of annoying pests in their home, so choose the team that can kick them out fast! Just give us a call before noon, and we'll be out to help the same day. 
Pest Control in Savannah, GA
At Bee Green Pest Solutions, we make sure you aren't sharing your home with pests! With our family-friendly service, organic product options, and highly trained pest exterminators on your side, you can expect your home to stay free from nuisance bugs for years to come. Give us a call today for a free quote on our trusted Savannah pest control services. 
Multiple Ways to Save!
Pest control is critical to maintaining a healthy home, so as far as we're concerned, it shouldn't be beyond anyone's budget. That's why we offer a variety of coupons to help our customers save as much money as possible!
Family-Friendly Treatments
We understand that needing professional pest control can be stressful. But with our family-friendly products and methods, we aim to minimize anxiety and protect your peace of mind at every step of the process. A pest-free home and healthy loved ones simply go together here at Bee Green Pest Solutions.
Image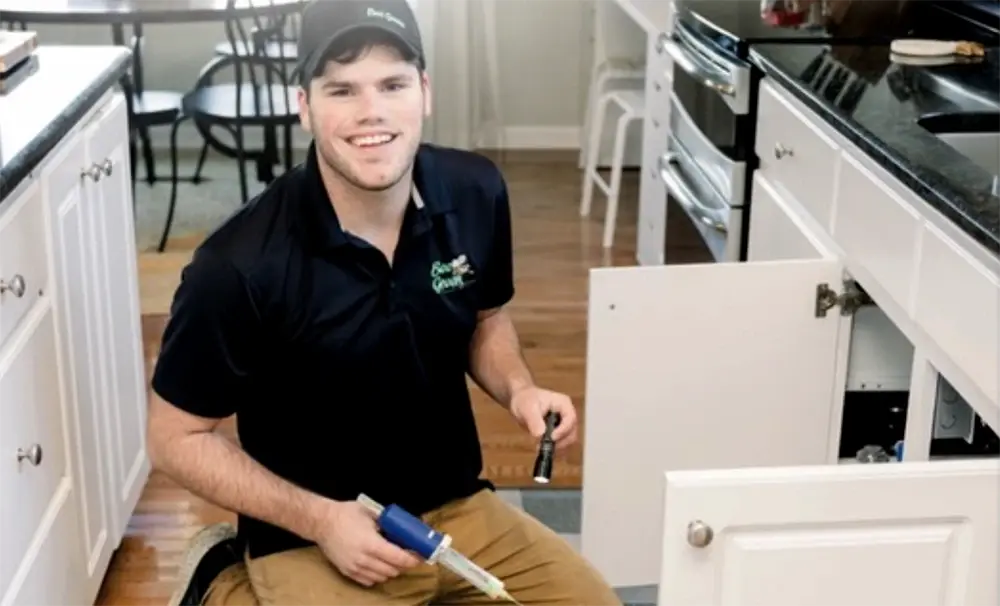 Areas We Service Around Savannah
Sunny, warm, and full of history, the Savannah area isn't just where we work, but it's our home as well. We're proud to serve our local communities and keep the area's homes free from pests. So the next time bugs get indoors, let the locals get rid of them! 
Image