Mosquito Control in Savannah
Anyone who's lived in or around Savannah can attest to the viscous nature of our local mosquitoes. They thrive in our hot and humid conditions and, therefore, are a year-round concern. With Bee Green Pest Solutions on your side, you can keep your family protected all year long. Not only are they annoying, mosquitoes can expose you and your family to dangerous illnesses like: 
Malaria
Zika
Yellow Fever
Dengue Fever
West Nile Virus
Eastern Equine Encephalitis 
Chikungunya Virus
And many, many more!
Family and Eco-Friendly Mosquito Treatments
Having a yard full of mosquitoes is stressful enough without worrying about whether or not the methods you use to get rid of them are safe. Here at Bee Green Pest Solutions, though, our mosquito mist treatments are both family and environmentally friendly! That's just part of how we provide you with a safe and comfortable yard, so sign up for our mosquito control in Savannah today, and you'll receive:  
A free inspection of your outdoor spaces from a local mosquito exterminator.
Backpack mister spray treatments that eliminate active mosquitoes and prevent future infestations for up to 30 days.
Protection from mosquito-borne diseases.
Recurring services throughout the height of mosquito season.
And much more! 
Book Your FREE Inspection Today
Take Advantage of our Same-Day Mosquito Control
Knowing how dangerous a runaway mosquito population can be, it's a good idea to deal with them as fast as you can. Here at Bee Green Pest Solutions, we strive to provide you with fast and long-lasting relief with our available same-day when you call before noon. Don't let an out-of-control mosquito population put your loved ones at risk for another day, and give us a call anytime! 
Contract-Free Treatments 
Flexibility and the ability to adjust are important in so many aspects of life, so why should mosquito control be any different? That's why we offer our customers contract-free service options, which allow you to pay as you go and stop whenever you want. The way we see it, the quality of our work should keep you coming back instead of binding contracts that don't meet your needs. 
Your Satisfaction is Fully Guaranteed!  
When it comes to dealing with mosquitoes, you need to know that you're dealing with a pest control company that can deliver the results that you deserve. That's why we back up our service with a total satisfaction guarantee! You and your family should be able to get the most out of our outdoor spaces all year, so if you need to kick biting, buzzing mosquitoes out for good, look to us to get it done.
Image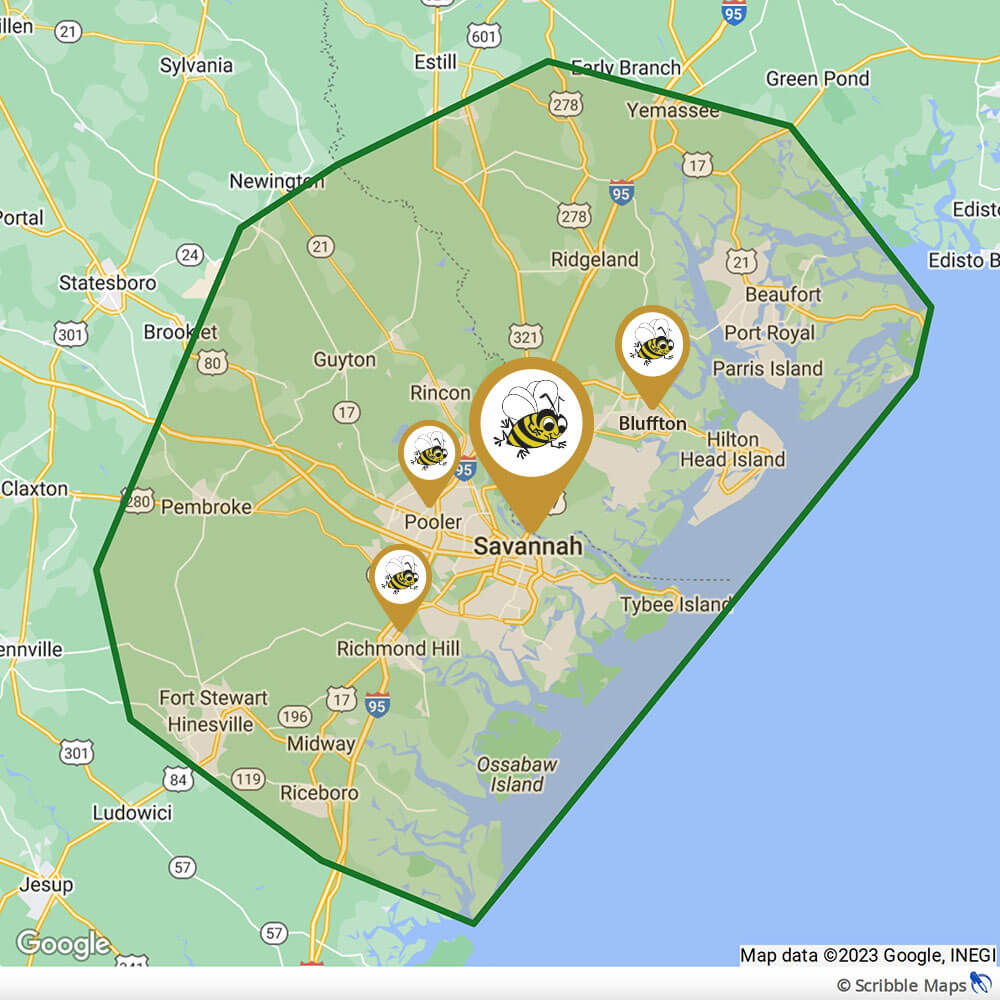 Areas We Service Around Savannah
Sunny, warm, and full of history, the Savannah area isn't just where we work, but it's our home as well. We're proud to serve our local communities and keep the area's homes free from pests. So the next time bugs get indoors, let the locals get rid of them!